Real estate
to the next level
How much is my property worth?
Knowing the fair market value of your property is the essential first step in a successful marketing plan. The real estate agency Équipe BL conducts an in-depth market benchmarking for each of its houses for sale. You are only a few clicks away from receiving a free, pressure-free estimate of the price of your property.

GET A FREE ESTIMATE NOW
Real estate leader :
a real estate agency
that focuses on excellence
Awarded several times, our group is made up of experienced real estate brokers. Inspired by the latest trends, the agency relies on an innovative vision of real estate in perfect combination with an impeccable customer experience.
Our team formula makes it possible to optimize services offered to customers, namely superior marketing, seasoned mastery of transactional elements and flawless availability.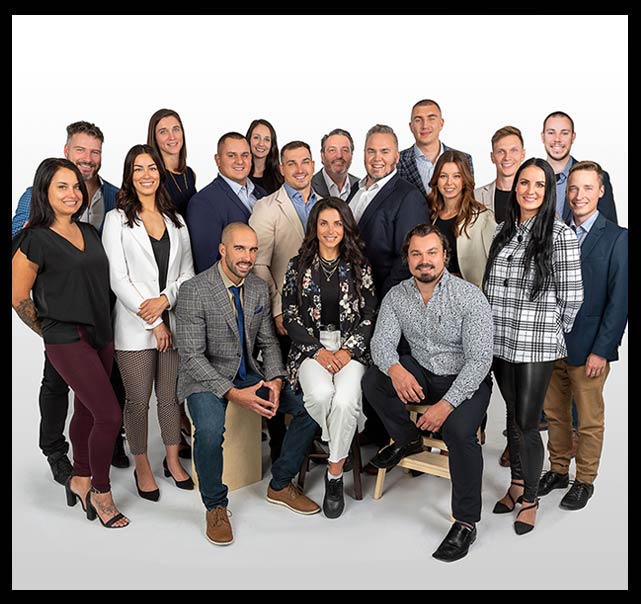 Real estate alert
Receive the latest properties on the market and be the first to receive your future dream home! The real estate alert is an automated search tool of property for sale that meet your different criterias. Register for free.
Drummondville
Created in the Centricoise metropolis, the real estate agency Équipe BL is composed of individuals who have grown and evolved at the pace of the region's economic development. Invested in various city activities (sponsorship, philanthropy, volunteering, etc.), the company is proud to have reinvented real estate brokerage in Centre-du-Québec. With a vast network of local contacts and aware of all the subtleties of the city and surrounding municipalities, Drummond has no more secrets for us!
Estrie
Some members having grown up or studied in Sherbrooke and neighboring municipalities, Équipe BL calls itself the real estate agency of Highway 55! The Estrie region has captivating peripheral attractions and Équipe BL is in the front row to fully appreciate it. The sector's expertise comes from several distinct sources: members who have owned a renowned agency in Sherbrooke, Magog and Bromont, others who have built the real estate development "Le Boisé du Lac Brompton" located in Racine, others actively involved in urban and industrial development and, of course, several who have carried out hundreds of residential and commercial transactions.

Waterfront and prestige
It should be noted that all properties supported by our group are treated with great rigor. Nevertheless, riverside homes have their share of particularities, both legal and in terms of marketing. Over the years, our core has built an unmistakable reputation in this area, from the Saint-François River to Lac Brompton and all the way to Lake Memphremagog! This expertise has also extended into high-end properties and the group has developed a marketing methodology specifically designed for prestigious homes. The notoriety of the real estate agency Équipe BL even spreads throughout the province.

Reviews and awards
J'ai fait plusieurs transactions immobilières et je peux vous dire que je n'ai jamais vécu une aussi belle expérience qu'avec l'équipe BL.
Merci pour votre professionnalisme et votre disponibilité!!!
Roxanne Dufresne
Au cours des 35 dernières années, j'ai eu le besoin de travailler avec différents courtiers immobiliers et l'équipe BL Courtiers-Immobiliers était de loin l'équipe la plus professionnelle avec laquelle j'ai travaillé. Et le maître mot est équipe, dès le premier jour j'ai su que je n'avais pas affaire à un agent, mais à une équipe de jeunes professionnels proactifs. Leurs compétences en communication étaient excellentes, ils me tenaient régulièrement au courant et m'ont guidé habilement à travers les différentes étapes et offres. C'était la première fois que je sentais vraiment qu'un agent immobilier apportait une vraie valeur au processus et que la commission était de l'argent bien dépensé. Merci à l'équipe d'Équipe BL Courtiers Immobiliers vous êtes les meilleurs.
Michel Leclerc
Merci pour votre disponibilité, votre grande efficacité. Toute une équipe! Quelle belle complémentarité!
Je recommande sans hésitation!
Lorraine Chevalier
Une équipe qui va droit au but, selon vos critères et vos exigences. Souriants et joviaux, ils et elles feront leur maximum pour rendre la vente de votre maison agréable. Je recommande l'équipe BL à tous les gens qui font des ventes immobilières.
Merci grâce à vous j'ai vendu ma maison en un mois!
David Desmarais
J'ai grandement apprécié mon expérience de vente auprès de votre équipe par votre approche innovante puisque chacun de vous a contribué au succès de ma démarche par le partage de vos talents, vos savoir-faire et votre professionnalisme. Merci pour votre écoute, votre suivi rigoureux tout en étant à l'affût du marché et pour votre dynamisme!
Super belle équipe!
Linda
Service professionnel. Réponses rapides à nos questions. Ils nous rassurent et nous accompagnent dans le processus. En plus, ils sont tellement sympathiques.
Je les recommande.
Manon Duval
Merci à toute l'équipe BL Agence immobilière pour la vente de ma propriété et pour m'avoir donné un service très professionnel et d'une grande qualité. Vous êtes des gens de cœur, dynamiques, passionnés et à l'écoute de vos clients.
Ceci est la clé de votre grand succès! Merci immensément!
D. Vachon
Super service, des gens très professionnel et très proactif!
La meilleure équipe qui soit!! MERCI!
Valérie Guérin
Super de belle équipe, toujours présent pour répondre et à l'écoute de nos besoins. Service impeccable.
Je recommande à tout le monde pour vendre leur propriété.
Robert Bourgault
J'ai beaucoup apprécié l'amabilité des personnes qui ont travaillé à la vente de ma maison. Tout le service a été professionnel et efficace.
Ma maison a été vendue en moins de deux mois. J'ai toujours obtenu rapidement les réponses à mes questions.
Étienne Clabaut
Des pros ! Ils ont votre intérêt à cœur.
Gabriel Auger-Roy
Service très efficace et professionnel.
Renaud Bourassa